Did you know we all have the opportunities to take classes on pretty much anything that we're interested in, right in our own backyard? NOW is the perfect time to try something new in Alpharetta!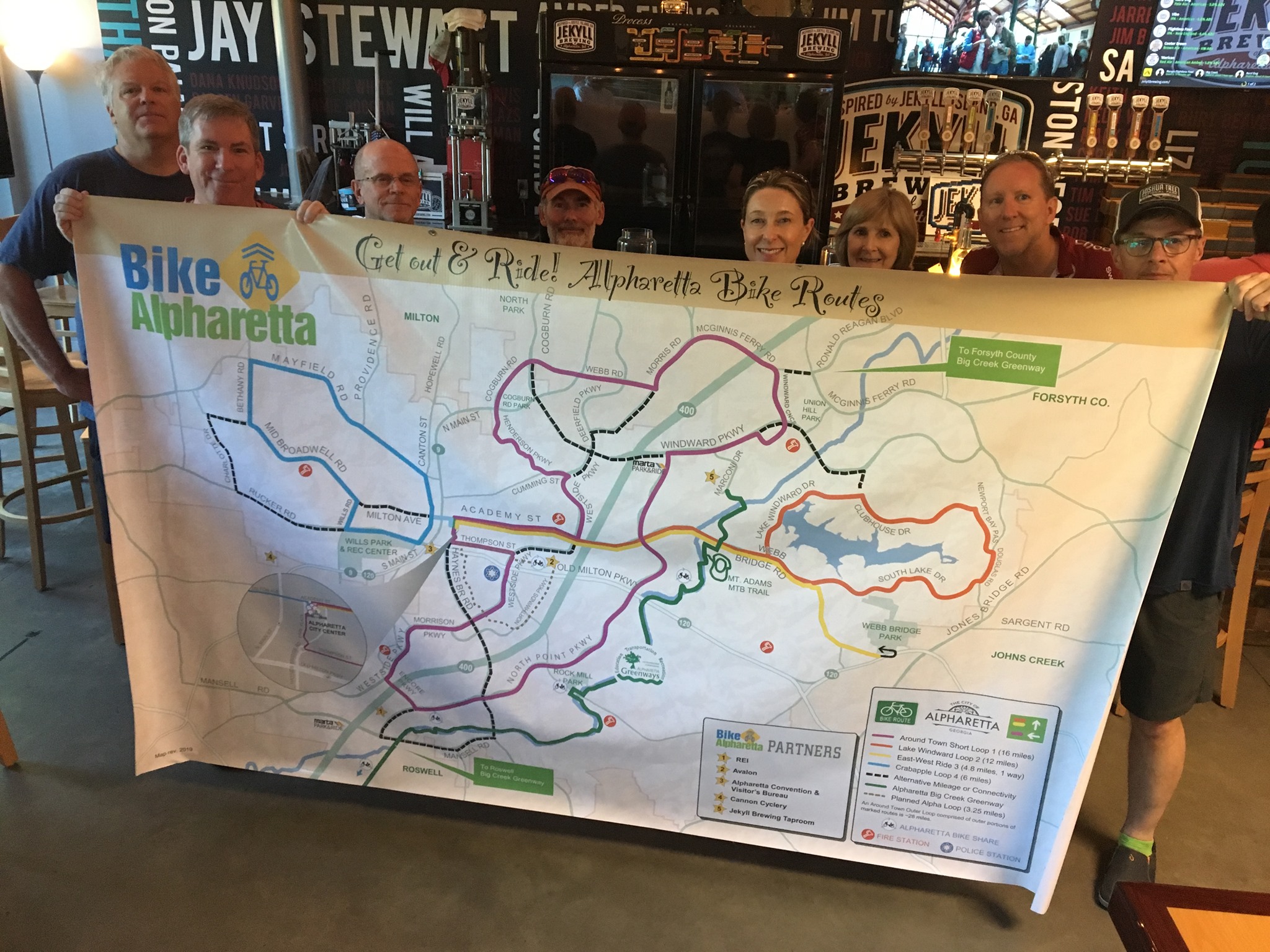 Back to School Drive – Every year, some students go back to school without basic school supplies. Let's make sure these at-risk students in our community have the tools they need to succeed. Clink the link to learn more about how you can help!
Zen Ride & Tour de France – A special ZEN RIDE this Friday, July 19! Come ride or run the Big Creek Greenway from Marconi Drive trailhead after work, 5:30pm to 7:30pm. Then meet at Jekyll Brewing for the evening broadcast of the Tour de France – finish on le Tourmalet – on the BIG SCREEN! NBCSN programming begins at 8pm. Bring food to share with friends – enjoy cold beverages (pay as you go)! Free admission.
Family and Friends CPR Class – This free one-day course teaches the lifesaving skills of adult Hands-Only CPR, child CPR with breaths, adult and child AED use, infant CPR and relief of choking in an adult, child, or infant. Skills are taught in a dynamic group environment by using the American Heart Association's research-proven practice-while-watching technique, which provides students with the most hands-on CPR practice time possible. Age 13-17 allowed with parent or guardian.
Certified Firearms & Self Defense Class – SAT. July 27, 10:30am — 1:30pm. Individual live range training that afternoon or by appt. Marietta / Woodstock / Holly Springs / Canton area. $100/pp; $10 off each with two or more; add $25 to use my guns and ammo. 28 yrs NRA Certified Firearms Instructor, 8 disciplines; former police officer. Register over the phone with CC. Paul 941.504.9525.
Avalon Nights – As always! Unwind after a long week with live music in the Plaza every Friday from 6PM to 8PM at Avalon Nights Live! Grab your friends and family and get ready to dance the night away.
***********
Open Houses – we'll be opening the door to your dream home this weekend! Stop by & see us!
5180 Hyde Way, Cumming – Saturday, July 20th & Sunday, July 21st from 2-4pm
1025 Peyton View Court, Alpharetta – Saturday, July 20th & Sunday, July 21st from 2-4pm
15865 Meadow King Court, Milton – Saturday, July 20th & Sunday, July 21st from 2-4pm
11715 Stratham Drive, Alpharetta – Sunday, July 21st from 2-4pm
Have a great weekend!