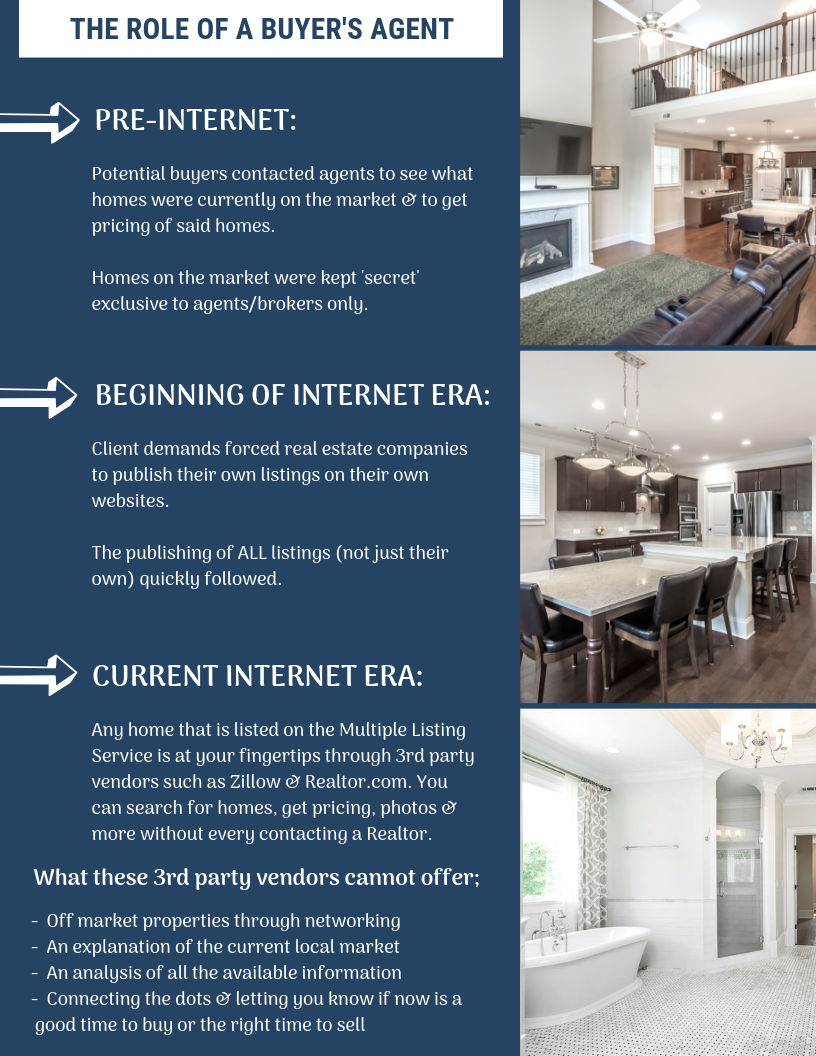 PRE-INTERNET ERA:
Potential buyers contacted agents to see what homes were currently on the market & to get pricing of said homes.
Homes on the market were kept 'secret' exclusive to agents/brokers only.
BEGINNING OF INTERNET ERA:
Client demands forced real estate companies to publish their own listings on their own websites.
The publishing of ALL listings (not just their own) quickly followed.
CURRENT INTERNET ERA:
Any home that is listed on the Multiple Listing Service is at your fingertips through 3rd party vendors such as Zillow & Realtor.com. You can search for homes, get pricing, photos & more without every contacting a Realtor.
What these 3rd party vendors cannot offer;
– Off market properties through networking
– An explanation of the current local market
– An analysis of all the available information
– Connecting the dots & letting you know if now is a good time to buy or the right time to sell