TESTIMONIALS
Katie immediately responded and got the ball rolling for us. Her team was critical throughout our entire home buying process, from helping us identify which communities we would be interested to being flexible with our schedule to ensure we saw...

The entire team is professional, dependable & very knowledgeable about the area. We found our dream home in the perfect location.

HOUSE BUY/SELL NUMBER SIX!!!! Katie CARES!!! She is one of the most selfless people I've ever met on the planet. If you're looking for more than just the average "realtor" and want that expert person that is almost impossible to find, LOOK...

Katie and her associate Brit helped sell our house and purchase a new home within a 2 month period. The best thing about working with Katie is her knowledge of

My wife and I worked closely with Tori, from Katie's team, to find a new home. We moved quickly in selecting the home of our choice, and Tori was incredibly helpful in providing quick answers to our questions as well as reminding us of important...

Katie was so professional, kind, knowledgable and made the house buying process fun! She and her highly trained team responded immediately to all issues and queries. I would HIGHLY recommend her!

Katie Rocco was absolutely great to work with through the process of selling our home. She had the vision and experience on how to get our home sold in a competitive market, and did just that.

Katie Rocco was fantastic to work with. From the moment we first spoke I knew she was the perfect fit for us. Not only did she manage to work around our crazy schedule she also managed to get us the home we fell in love with. Katie had the vision...

I would highly recommend her to anybody looking to purchase a home!

She made the process so seamless as I was transferring from CT to GA for work. She is an absolute joy to work with and provides professional feedback on locations as well as visited properties in my absence. She is a true gem.

I would highly recommend Katie Rocco and her team. Katie worked very hard to sell our home at probably the worst time of year we could sell a home.... the week school started. She's got good situational awareness of the Alpharetta/Johns Creek...

They're sweet, kind and thoughtful as well as professional. They listen to what you want and they do their best to deliver with the inventory they have. They're very responsive to completing paperwork and are always available when you need them.

Katie provided professional realty services from the beginning: the search for a new home, all the way to the end: closing on the new home and beyond. The best agent I have ever worked with!!!

I highly recommend Katie and her team for listing transactions. All the way through to closing, Katie was always there to answer questions, work through issues and be a consummate professional. Thank you Katie and team for a job well done!

Katie was wonderful to work with. We have used her for locating a new home and for selling a home. She is with you every step of the way and was a true blessing.

She is an outstanding professional that cares about her clients needs and represents them in an exceptional manner!

The Rocco team has such professionalism, integrity, knowledge and experience. We cannot recommend them enough, and we thank them for making what could have been a stressful, rushed process into a well-orchestrated and successful experience. 5 stars!

She was extremely responsive, knowledgeable, and resourceful. She was professional and attentive, and made our home buying and selling experiences easy.

We always feel Katie has all of her attention on us. Information is provided very quickly, emails are responded within reasonable time and she makes time to be available for questions. I would recommend Katie to anyone selling or buying a house.

— Craig & Noelia Terranova

Katie and her team did a phenomenal job marketing our home and was extremely patient and knowledgeable with the real estate process and market. If you're going to be selling your home, do yourself a favor and give her a call. We're glad we did!

There is not enough space to tell you how wonderful Katie Rocco, and her team, were during the sale of our home.

Katie's knows the area like the back of her hand, and can view the big picture while ensuring you know the details. Goes above and beyond to ensure you get the whole picture and helped even after closing.

Katie Rocco was a part of two major milestones in our lives; selling our 1st home and buying a new one.

I don't often write reviews (really ever), but I felt the need to do so with Katie. It is hard to put into a review how highly I think of her, but as I told her many times, she is a rock star! Look no further, Katie is exceptional at her trade!

I picked Katie because I'm busy, and she called me back right away and adjusted her schedule to fit mine. But Katie is more than efficient and professional. She was down right fun to work with! I trust Katie and I'd pick her again and again!

Katie did an awesome job selling our house. She came highly recommended and she did not disappoint.

She's a great listener, she's super informed and she made us feel so comfortable throughout the whole process. We feel so lucky to have found her and will use her again without a doubt!

We were relocating to the Atlanta area from Maryland and needed an agent willing to take the time to get to know us since he or she would be our eyes and ears in Atlanta. Katie exceeded our expectations in every way and was a pleasure to work with.

— Laura & Steve Van Riper

We truly felt like a team! I can't thank her enough for her honesty, determination and persistence. We would recommend her to anyone!

— Jeremy & Elizabeth Mathis

Like most, we've bought and sold numerous homes. Prices ranging from $140k to $1.3M. We've had the pleasure of working with some outstanding agents, but Katie Rocco stands out from the rest for many reasons. We like to pretend that home buying...

I would confidently recommend her services to anyone looking for an agent.

I was a first time home buyer who was very nervous about my lack of knowledge about pretty much everything. Katie walked me through every single part of the sales process, all while putting me at ease.

Not only does Katie already possess excellent skills for her profession, she also takes every chance possible to learn and improve from every transaction.

Overall, Katie is amazing at what she does. She fights for you, no matter whether you are the buyer or the seller. She's absolutely, 100% in your corner, looking out for you. I wouldn't hesitate for a second to recommend her....matter of fact, I...

I could have never asked for a better realtor to help me find a place to call home. She went above and beyond and was even able to help with the details I hadn't even thought of. Even after closing she made sure that the transition into our new home...

Where do I start!? After a horrible 3.5 month experience with our previous realtor, which included two failed deals, we contacted Katie. She was our last stitch effort. I knew it was the right call, as soon as I got off my first call with Katie. I...

Katie was the best! She was attentive to my needs. Was always there to answer any of my questions and was amazing to work with! She priced my house right and it was under contract within a week of going on the market. What i like about...

Katie was top notch!!!!! We were relocating from another state and were so fortunate to have her. She got to know our family and understood our needs. We would highly recommend her to anyone. She continued go above and beyond our expectations every...

My wife and I chose Katie to sell our home. She did a great job getting us multiple offers within the first week, and navigating us through our first buyers backing out. She quickly called the other offerers and opened the house to show to a few...

— Wayne & Kriston Ferguson

SIMPLY THE BEST. Would not hesitate to use Katie again and recommend her to all our family and friends! After careful research, we decided to purchase a home in the Alpharetta area and wanted a realtor who specialized in the area. Many of the...

Katie is the most professional and reliable real estate agent I have come across in the Alpharetta/Atlanta market. I have worked with several prior to meeting Katie Rocco and she is determined to find the best home with the best value. We were not...

Katie is amazing form start to finish on the home selling process. Her detailed demeanor, positive attitude and strong work ethic stood out from the beginning. She went above and beyond from what I expected. She assured all due diligence, assisted...

Katie was the best! She was attentive to my needs. Was always there to answer any of my questions and was amazing to work with!She priced my house right and it was under contract within a week of going on the market. What i like about her most is...

Katie Rocco is the most professional realtor I've ever had the pleasure of working with!! Katie assured me she would take care of all aspects of selling my home, and she Did "exactly" that!! Katie is extremely knowledgeable, punctual, confident, and...

Katie was an absolute delight to work with. She was knowledgeable about our neighborhood, priced our home correctly and kept us up to date with emails and texts. We listed our house with Katie in May and sold it within weeks of listing for the...

This is our 3rd time using Katie Rocco as our realtor and the experience has nothing short of world class!!! She is an expert in her craft and we consider her as a family friend. We will continue to utilize her knowledge, expertise and caring...

Katie is a real estate rock star! We found her extremely engaging, professional and factual with her recommendations. She provided timely and routine updates while going above and beyond to support the buying agent. We shifted our focus several...

Katie could not have made the stressful period of selling and buying a home more enjoyable. Her commitment to your needs, professionalism and attention to detail are unequal in Real Estate. We recommend her to list or assist in selling or buying...

Working with Katie to buy our first home was a wonderful experience! She worked quickly and diligently to find us the home that was just right for us. We will definitely be recommending Katie to our friends and family.

Katie was everything I needed and wanted in an agent!! She found us a wonderful home in our price range quickly!! She went above and beyond to work on our behalf as we moved quickly! We literally could not have done this with out Katie!

After having the house on the market for six months with another agent and with no offer, we had retain Katie's services to help us with the sale. With her expertise and market knowledge we had a full offer in the first week and we closed a month...

Katie was able to sale the house in a very short time at the asking price. She gave us very good suggestions on how to stage the house. She was working very hard to get the best deal for us and she was always available when we, or the potential...

Katie is hands down the best real estate professional that I've ever dealt with in my 26 years of real estate investing. Her precise market analysis allowed us to receive an offer on our home within a week of listing. She resolved maintenance issues...

Katie Rocco is an outstanding real estate agent with extensive knowledge on the Atlanta Real Estate Market. We have been impressed by the immediate response to all our questions and requests since we are looking...

It has been a pleasure working with Katie. Katie is knowledgeable, very effective and responsive through out the entire process. She provided regular updates, stayed on top of everything and negotiated for the best of my interests. After closing,...

We had a wonderful experience with Katie. She was very available and responded quickly each time we reached out to her. She is incredibly knowledgable in the field and truly wants and works for what is best for her clients. She made us feel...

Katie Rocco is the most professional realtor I've ever had the pleasure of working with!! Katie assured me she would take care of all aspects of selling my home, and she Did "exactly" that!! Katie is extremely knowledgeable, punctual, confident, and...

Katie is a consummate professional. Even more, she is personable and kind. Choose Katie as your real estate agent. You will be glad you did!

Katie helped me sell my house in basically one day. During the process of getting my home ready for sale, Katie was instrumental in guiding me with what things to update and what was not necessary. She also was always available to talk and give...

After having the house on the market for six months with another agent and with no offer, we had retain Katie's services to help us with the sale. With her expertise and market knowledge we had a full offer in the first week and we closed a month...

I cannot emphasize exactly how awesome Katie is ! She is extremely responsive, knowledgable and professional. Equally important is that she is a calming force throughout the real estate transaction process. I am not one to be easily impressed, but...

Katie Rocco helped us to find the perfect home for us. She was super fast, read us well, responsive, creative, resourceful, patient, detailed, etc. ***** A real estate pro! ***** Our case was difficult though as we came fresh from Austria (=no...

If I buy my next property I will not look left and will not look right because I know where I will go. I will go where Katie Rocco works, because she is the person to go to when looking for a property. She is going the extra mile to make sure that...

Katie was an exceptionally helpful and knowledgeable relator that helped us find the perfect home for our family. She knew the when to call whom, and what needed to happen for everything to be done just right and on time. We love Katie!

Katie is very efficient, always on top of issues. Sadly most of the times we call a realtor are because we have some sort of issues. She will always be there for you!I recently bought a new home and the experience has not been good. We had different...

Katie was just perfect! We came here with little information about the real state market and the neighbourhoods. Katie immediately understood what we were looking for and helped us narrow down the options with great efficiency. As we had just moved...

— Ruby Chen - Relocated to America from Australia

My husband and I cannot say enough wonderful things about Katie. She not only made the sale of our previous home completely seamless. She did such a wonderful job with promoting and advertising our home, that we had almost 30 showings in 4 days and...
Blog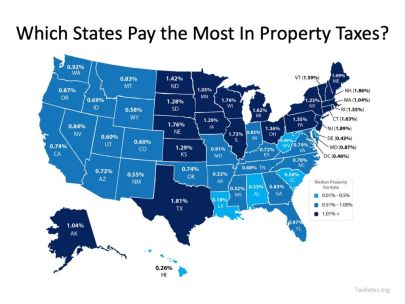 Posted
How Property Taxes Can Impact Your Mortgage Payment
When buying a home, taxes are one of the expenses that can make a significant difference in your monthly payment. Do you know how much you might pay for property taxes in your state or local area?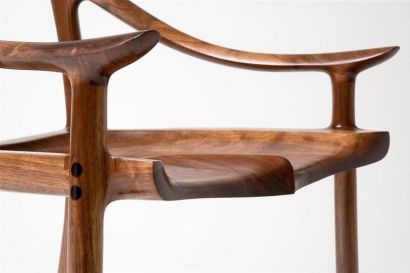 Posted
Rethinking Chair Comfort
Some of the rules for making a comfy chair are inflexible and (I think) untested. Here's some straight talk on chair angles.

Posted
How Does a 1031 Exchange Work?
A 1031 Exchange allows a taxpayer to defer 100% of their capital gain tax liability. To do this, the exchanger must buy new Replacement Property...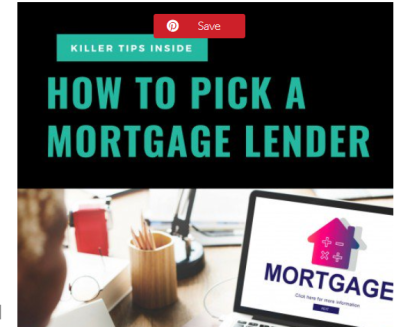 Posted
Listings on this website come from the FMLS IDX Compilation and may be held by brokerage firms other than the owner of this website. The listing brokerage is identified in any listing details. Information is deemed reliable but is not guaranteed. If you believe any FMLS listing contains material that infringes your copyrighted work please go to the following link to review our DMCA policy and learn how to submit a takedown request: https://www.fmls.com/dmca.htm. © [2018] FMLS.
Updated: 17th November, 2019 4:54 PM.